About Us
Uniqodo aims to solve the problems of connecting advanced customer and marketing strategies with key business outcomes to realise the potential of next generation campaign capabilities.
Uniqodo exists to deliver better profitability for brands.
We live in a world today where whatever we imagine can be created. For marketers, that now involves elegant personalisation, the ability to react in real-time, using data to drive decision making, AI to drive automation and exponential connectivity through device and channel. Joining these capabilities with business outcomes, however, is rudimentary at best. Ambition and expectations of campaign delivery falls short in the standard promotional toolkits provided by eCommerce platforms.
Restrictions and limits are not parameters that marketers should have to factor into their delivery.
Uniqodo aims to solve the problems of connecting advanced customer and marketing strategies with key business outcomes to realise the potential of next generation campaign capabilities. We believe in the power of AND.
Where it all began
In 2013, at an AWIN affiliate marketing conference, the dominant topic of conversation was the challenges brands were facing around discount codes; they were leaking to all sorts of places, ending up on forums, other marketing campaigns were getting disrupted and brands were losing revenue – basically it was out of control.
There was talk about single-use codes, but nobody was really doing it. Perhaps it was a lack of capabilities of in-house systems or eCommerce platforms, but there clearly wasn't enough conviction to tackle the issue.
The challenge was set and the opportunity was ripe for a single-use, secure voucher code platform for ecommerce brands. Beautifully simple with the advanced sophistication needed to make promotional strategies sing. The idea for Uniqodo was born, and in 2014 we launched the Promotions Engine to answer the challenges of frustrated CRM, affiliate and marketing teams.
How we like to work
We want to constantly push the boundaries of how brands market and message to their customers. That means creating an environment that is ideas-led, solution focused and embraces challenge, mirrored both internally with our team and externally with our clients. Our mantra is to solve every problem our clients present us with. Our team's attitude, collective experience and powerful Promotions Engine is the perfect chemistry for helping to make things happen for our clients.
Before we started Uniqodo, we had reached a saturation point working in places where processes and rules got in the way of getting things done. So we focused on creating a company in which process and procedure never limited what we could deliver for our clients. We always strive to turn things around quickly for our client and yes, some processes are needed for this, but never beyond reason.
This isn't simply a flight of fancy in building a business; it's representative of the pace of change today. BAU is probably an outdated term now, so building too much rigidity and process simply doesn't align with the ever changing needs and challenges brands are facing. For us it's about the attitude - we have the technology, the experience and team to really make a difference. That's what propels us forward.
Who are we for?
Have you ever found your promotions plastered all over the internet when you didn't intend for them to leak?
Are generic promotions causing havoc with your profit margins on a product that doesn't need to be discounted in the first place?
Have you ever found your customers double-dipping on discounts, eroding your profit margins?
Is the administration of promotions taking up precious time and resource across your marketing and tech teams?
Have you ever lost a customer because you sent them a promotion that simply didn't match their needs?
Have you struggled to mirror your ability to target promotions with the same level of sophistication as your personalisation strategies?
Then we are for you.
Calling all digital, CRM, eCommerce, affiliate and campaign teams - there is a better way to manage and distribute your promotions online. Uniqodo can help your strategies flourish with simplicity and sophistication.
We have a particular specialism in retail, travel and telecommunications industries, but our next specialism is only an integration away.
Uniqodo - The Promotion Engine
Uniqodo is a Promotions Engine. We unite previously mis-aligned strategic marketing ambitions with key business outcomes using software that is beautifully simple to administer, but hugely sophisticated in its capabilities.
How? Through the distribution and management of next generation unique codes that match any variable of your customer needs, campaign requirements and marketing channels.
We are problem solvers first and foremost, taking a consultative approach to working with our clients. The flexibility of our solution and the expertise of our team make our Promotions Engine a key tool in any eCommerce and marketing team's technology stack. Our clients say we're agile, with a great development team who respond promptly. We're proud of that.
Our innovative approach means we don't need to take up precious development resources or prioritisation to get up and running. We give teams something they can use to improve their business with no technical know-how needed.
What does the future hold for Promotions?
The pace of adoption of eCommerce is ever-increasing, and many are now confirming that shopping online, whether for groceries, fashion, homes or holidays, is now mainstream. The tools that brands will need to develop will get ever-more sophisticated as we strive to deliver first class digital customer experiences, and we see a huge role for using an advanced promotions engine as part of the essential toolkit for eCommerce businesses.
Whilst we don't have a crystal ball, we have a pretty exciting roadmap, driven by our customers' feedback and requirements, and capitalising on technological advancements in marketing and data capabilities that get us pretty excited about the future of online promotions. Here's just a flavour of the possibilities over the coming years:
Genuine Personalisation – Beyond inventory and stock data to targeted, personalised and highly relevant promotions based on your customer data and relationships.
Realtime Incentives – based on customer actions to help you upsell and cross-sell with relevance in the micro-moments that matter. 
Paid Advertising Promotions – don't just rely on clever creative or blanket discounts to drive clicks - make your digital channels perform harder with social and display incentives. 
AI Powered Promotions – combine your promotional strategy with trading data or trading forecasts to deliver real-time incentives to customers that always align with your targets. 
The trusted provider to global eCommerce brands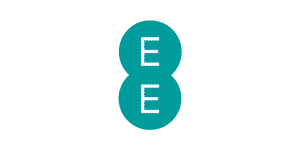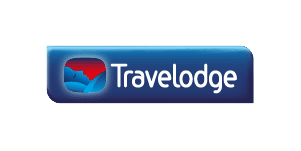 What our customers are saying
Uniqodo has increased the number of affiliate partners we can work with and has significantly broadened the offers BT can publicise.
Oliver Mould
Senior Online Sales Manager | BT
Working with Uniqodo has significantly accelerated Travelodge's campaign capabilities, resulting in our three biggest booking days ever.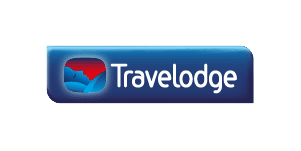 Tony Barker
Head of Digital Acquisition | Travelodge