About Uniqodo
Uniqodo exists to drive better profitability from your promotions.
Our mission to help brands succeed online
As we accelerate into a world dominated by digital, driven by incremental adoption and external forces, trading online is destined to become busier, more fragmented and much more competitive.
Achieving growth in a digital world is less about product, and more about how you meet and exceed expectations. Taxis, takeaways, t-shirts and TV haven't changed, but the way we choose to engage has. And great customer experience doesn't begin and end with your own ecosystem. Payments, parcels and partners all make up your connected services that in the eyes of the customer are your brand experience.
Whilst CX certainly isn't new, the ecosystem of touchpoints continues to grow, and something that often gets overlooked are the activities that sit at the bottom of the funnel; promotions, discounts and conversion.
But this is where the hard-earned pounds and pence are won, so why do they disappear into the backlog black hole?
Whether you're embracing partners to reach new audiences or marketing to your customers to keep them engaged, curating a seamless promotional journey for customers from discovery through to redemption is what we call Promotion EX. Delighting customers, delivering results.
In the increasingly competitive online landscape, where success is defined in the experience you deliver to customers, finding ways to continuously delight is where the biggest profits can be found, and why the team at Uniqodo are passionate about helping brands embrace Promotion EX.
Meet the team and see some behind the scenes photos from Uniqodo.
...and what we believe in
We always want to stay true to our purpose, driving better profitability from your promotions. That means creating an environment that is ideas-led, solution focused and embraces challenge, mirrored both internally with our team and externally with our clients. We want to solve every problem our clients present us with, because that's how we deliver results. Our team's attitude, collective experience and powerful Promotion Management Platform is the perfect chemistry for helping to make things happen for our clients.
Before we started Uniqodo, we had reached a saturation point working in places where processes and rules got in the way of getting things done.
We focused on creating a company in which process and procedure never limited what we could deliver for our clients. Performance marketing moves at pace, so we support teams with the rapid response and quick turnaround required to be an effective extension of their team and get things done.
This isn't simply a flight of fancy in building a business; it's representative of the pace of change today. BAU is probably an outdated term now, so building too much rigidity and process simply doesn't align with the ever changing needs and challenges brands are facing. For us it's about the attitude - we have the technology, the experience and team to really make a difference. That's what propels us forward.
Our vision for the future
"Promotion EX."
It is our vision that in the next 5 years using a Promotion Management Platform will be considered amongst the top 5 key martech platforms every digital marketing team needs. We want to constantly push the boundaries of how brands market and message to their customers, helping them realise their strategies and business objectives with unlimited, unrestricted solutions.
More than just sending a customer a code, Promotion EX stands for e2e integrations, a seamless customer journey, a curated UX to message promotions at every step, and helpful reminders in the basket and in comms to help customers secure a great deal.
The reason we pay extra to get our pizza delivered on a Friday night is because it's easier, more convenient and a better customer experience to use Deliveroo.
The reason we hail a taxi on an app is because we can see how long, who's driving and what it will cost before we confirm. And we don't need cash to pay at the end.
The reason we ask Alexa what the weather is doing today is because it's easier than opening an app on our phones.
From online to mobile to voice - digital doesn't stand still. Best practice CX is constantly evolving. Our platform will grow and evolve, but the outcome will always be in helping businesses standout and delight customers with their promotional campaigns.
The four key stages of Promotion EX
Control
Preventing code misuse to help you target your promotions to the right people at the right time to maximise engagement.
Discovery
Embrace new partnership opportunities
or integrate fully with your communication channels and reach new and existing customers.
Advanced
Taking customer, product and trading data to create more sophisticated and engaging promotions that deliver on business objectives.
Activation
Curating customers' promotional journeys from code discovery through to redemption. Increase conversions with better signposting and messaging.
The trusted provider to global eCommerce brands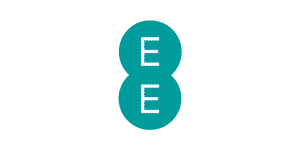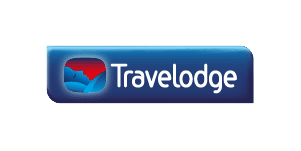 What our customers are saying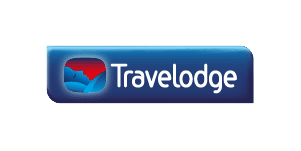 Tony Barker
Head of Digital Acquisition | Travelodge
"Working with Uniqodo has significantly accelerated Travelodge's campaign capabilities, resulting in our three biggest booking days ever".
Oliver Mould
Senior Online Sales Manager | BT
"Uniqodo has increased the number of affiliate partners we can work with and has significantly broadened the offers BT can publicise".