Promotion Engine Pricing
The monthly fee packages for SME and large eCommerce enterprises.
Client Success Team
Across all packages we provide access to the Client Success Team who will give promotion advice and guidance to Supported customers and a hands-on setup and management service for Managed and Enterprise customers.
Software Engineering
Uniqodo's experienced software engineers are able to take on the development and deployment of custom functionality and can build new on-site promotion experiences and A/B tests to react fast to trading demands with a quick turnaround and delivery.
Just some of the many reasons to use Uniqodo
Prevent Unauthorised Usage
Reduce over-discounting and increase profit margins by preventing coupon codes from being shared and leaking in to places you didn't intend and disrupting other marketing activities.
Increasing Conversions
Run A/B tests and display personalised marketing messages overlaid or inline on webpages to target and test promotions to specific segments and audiences for Conversion Rate Optimisation and increased ROI.
Advanced Discounting
Add advanced discounting functionality to any eCommerce site and use validation rules and data-driven discounts to operate criteria based promotions.
Enable Partnerships
Open up new partnerships and drive revenue with affiliate partners using unique, secure and single-use coupon codes where issuance is controlled to your targeted audiences and closed user groups.
Get started today
Talk to us about upgrading your eCommerce platform and how we can advance your discounting capabilities, create new partnerships, increase conversions and prevent code misuse.
What our customers are saying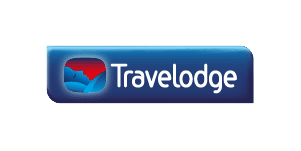 Tony Barker
Head of Digital Acquisition | Travelodge
"Working with Uniqodo has significantly accelerated Travelodge's campaign capabilities, resulting in our three biggest booking days ever".
Oliver Mould
Senior Online Sales Manager | BT
"Uniqodo has increased the number of affiliate partners we can work with and has significantly broadened the offers BT can publicise".
The trusted provider to global eCommerce brands