The Promotions Engine for Advanced Discounting
Between your customers and your products or services, there are endless moments and motivations for purchase that generic promotions and discounts simply cannot support. Advanced promotions prevents discounting to customers who didn't need incentivising, or eroding margins on products that shouldn't be devalued. 
Truly dynamic, data-driven code distribution
Add advanced discounting functionality to any eCommerce platform with stand-out code-based marketing campaigns that use validation rules and data-driven discounts to operate criteria based promotions. 
Gamification of promotions
Entice users with a mystery discount, unlocked by a code. Algorithms manage the distribution of offers dynamically against your KPIs.
Stretch and Save
Increase basket values with a stretch and save promotion.
Loyalty Reward
Drive engagement and repeat purchases with a loyalty reward where discounts increase with repeat usage.
Offer FOMO
Drive a sale sooner with a time based promotion where discounts reduce over time.
Dynamic availability promotions
Alter the level of discount given based on the sales or revenue volumes driven.
Reward most valuable customers
Step-up the level of discount given based on the basket value.
SOLVE YOUR PROMOTIONAL CHALLENGES
Next Generation Promotional Capability
Control your redemptions, not your creativity. Uniqodo supports brands to push the boundaries on campaign strategy, supported by sophisticated tools that deliver results. 
TARGETED AND SPECIFIC PROMOTIONS
Advanced Validation Rules
Make promotions targeted and specific with the Uniqodo Query Language (UQL). Rules can be written in UQL that are used to decide if a code is acceptable for use or not. This allows advanced validation of code promotion criteria against any available data.
REDUCE OVER-DISCOUNTING
Data-Driven Discounts
Set up a promotion where stock or capacity information is checked to decide if a discount should be given to a customer or not. This maximises profit margins as discounts are only given when there is large availability or capacity.
INCREASE CONVERSION RATES
Error Handling & Messaging
Increase conversion rates and reduce customer frustration by creating detailed error messages for every aspect of a promotion's eligibility criteria. Output more descriptive errors so the customer can correct their purchase to gain their discount.
Get started today
Talk to us about upgrading your eCommerce platform and how we can advance your discounting capabilities, create new partnerships, increase conversions and prevent code misuse.
What our customers are saying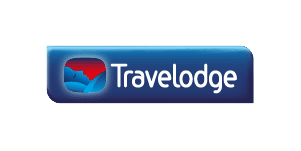 Tony Barker
Head of Digital Acquisition | Travelodge
"Working with Uniqodo has significantly accelerated Travelodge's campaign capabilities, resulting in our three biggest booking days ever".
Oliver Mould
Senior Online Sales Manager | BT
"Uniqodo has increased the number of affiliate partners we can work with and has significantly broadened the offers BT can publicise".
The trusted provider to global eCommerce brands