The Promotions Engine for Enabling Partnerships
Stronger together. Whether you already work with partners or want to build it into your marketing strategy, making sure you have a robust way to monitor and track the performance of partnership campaigns is key to demonstrating the power of brand alliances or affiliate marketing. What you need is a way to control this activity. 
Controlled promotions with authorised partners
Create new partnerships and marketing opportunities that drive revenue using unique, secure and single-use coupon codes for only your targeted audiences and closed user groups to use.
Enable Partnerships
Run fully controlled promotions with partners, affiliates and closed user groups using single-use codes.
Increase Revenue
Use the power of partnerships to reach new audiences and drive margin-controlled additional revenue.
Control Issuance
Ensure discounts and promotions are issued via authorised distributors to only your chosen audiences.
Advanced Discounting
Advanced discounting capabilities enable creative and bespoke campaigns with calls-to-action that stand out.
HTML Widget
Create a click-to-reveal button (HTML widget) that issues unique codes for a promotion and provide it to a code distributor to issue codes to their audience.
CSV Export/Import
Code distribution partners can export CSV data files containing unique codes that can be directly imported in to their own systems.
API Connector
Code distribution partners can implement and API to connect and request unique codes to issue to their audience members.
JavaScript Embed
Use a JavaScript plugin and simple HTML to issue and embed codes directly on to webpages to issue a promotion to chosen audiences and site visitors.
What our customers are saying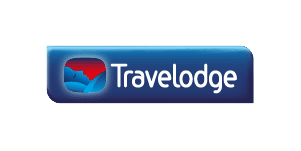 Tony Barker
Head of Digital Acquisition | Travelodge
"Working with Uniqodo has significantly accelerated Travelodge's campaign capabilities, resulting in our three biggest booking days ever".
Oliver Mould
Senior Online Sales Manager | BT
"Uniqodo has increased the number of affiliate partners we can work with and has significantly broadened the offers BT can publicise".
The trusted provider to global eCommerce brands