The Promotions Engine for Increasing Conversions
Making a sale has always been a blend of art and science. Uniqodo's suite of tools allow you to test promotional strategies using data-driven, dynamic strategies alongside creative messaging at key moments in the customer journey to nudge people along the path to purchase.
Maximise each visitors potential with a personalised on-site promotion
Issue unique, secure and single-use coupon codes to your site visitors and engage them in key moments targeted around the outcomes you would like to achieve. Bring these moments to life with A/B tests and personalised marketing messages overlaid or inline on webpages to target and test promotions to specific segments and audiences for Conversion Rate Optimisation and increased ROI.
Increase AOV
Stretch and increase basket values using a dynamic discount based on a visitors current basket value.
Increase Conversion Rates
Drive more revenue and increase conversion rates with targeted promotions to selected visitors.
Reduce Discounting
Target promotions to visitors on selected products and only discount where necessary to improve margins and ARPU.
Trade Dynamically
React to changing trading conditions around demand, capacity and availability to drive conversion where you need it most.
PERSONALISED AND TARGETED
On-site messaging in-line
Personalise and target promotions at specific site visitors with engaging call-to-actions and messaging directly within webpages.
ENGAGING RESULTS
Engaging call-to-action
Stand-out marketing messages that engage with visitors and callout promotions that directly drive an increase in conversions and revenue.
REDUCE ABANDONMENT AND MAXIMISE DATA
Exit intent messaging
Engage on-site visitors who show signs of leaving your website with a well-timed, eye-catching overlay or in-line message. Use the message to capture data or offer a promotion to incentivise a purchase.
Get started today
Talk to us about upgrading your eCommerce platform and how we can advance your discounting capabilities, create new partnerships, increase conversions and prevent code misuse.
What our customers are saying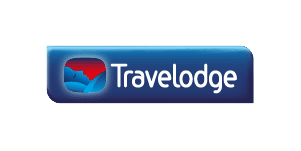 Tony Barker
Head of Digital Acquisition | Travelodge
"Working with Uniqodo has significantly accelerated Travelodge's campaign capabilities, resulting in our three biggest booking days ever".
Oliver Mould
Senior Online Sales Manager | BT
"Uniqodo has increased the number of affiliate partners we can work with and has significantly broadened the offers BT can publicise".
The trusted provider to global eCommerce brands